SHOWS AT THE GASLIGHT
BOX OFFICE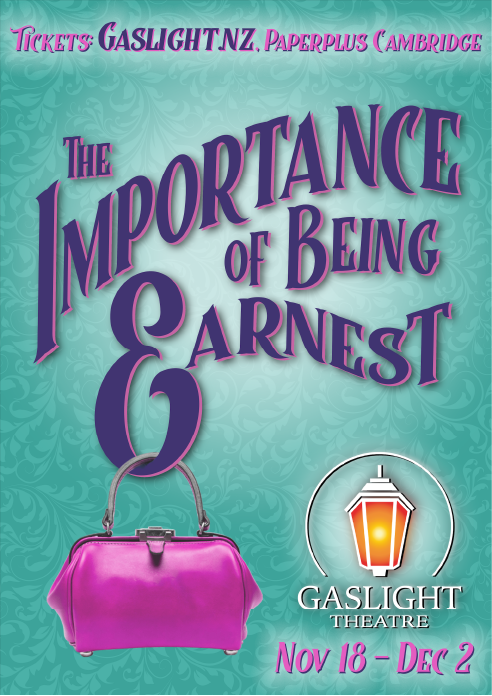 18 November – 2 December 2023
The Importance of Being Earnest
Oscar Wilde's brilliantly clever comedic masterpiece, The Importance of Being Earnest, was once called by critic W.H. Auden, "the only pure verbal opera in English." Earnest tells the story of two young gentlemen in London, who each live a double-life, creating elaborate deceptions to find some balance in their lives. Oscar Wilde's brilliant comedy captures with wit and charm the absurdity and delight of the Victorian "age of surfaces" (as Lady Bracknell calls it,) while capturing the struggle of four passionate lovers trying to conform to expectations and, in the most roundabout and delightfully funny way possible, love who they wish and live how they want.

Gaslight Theatre
Experience EXCELLENT Local Theatre
about Us
The Gaslight Theatre is home to the Cambridge Repertory Society, Cambridge NZ. We put on 3 to 4 shows a year, working with local directors, actors, sound & lighting technicians and back-stage enthusiasts.