SHOWS AT THE GASLIGHT
BOX OFFICE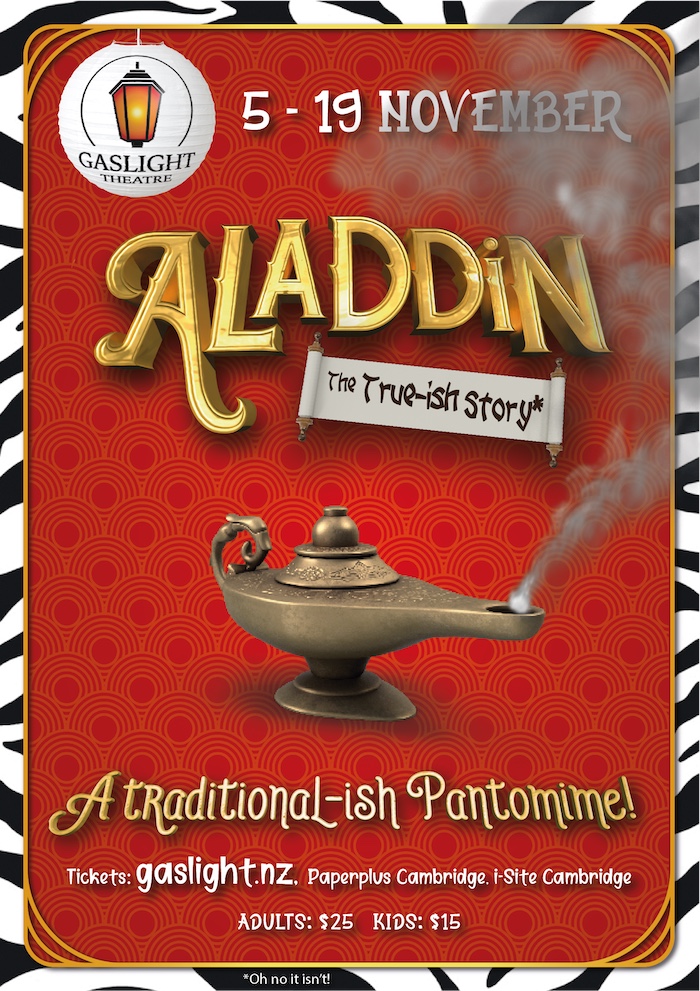 November 5 – 26 2022
Aladdin – The True-ish Story
Curses! The evil Abanazar cursed the show, with some of our main characters coming down with the mysterious covid disease. Booo!
But we are back with new dates – oh yes we are!
Friday 18th and Saturday 19th are still on as planned. Then we have:
Sunday 20th – 4pm start (matinee-ish)
Friday 25th – 7.30pm start
Saturday 26th – 2.30pm start
Saturday 26th – 7.30pm start
Take that Abanazar!
Adults $25
Children $15
Gaslight Theatre
Experience EXCELLENT Local Theatre
about Us
The Gaslight Theatre is home to the Cambridge Repertory Society, Cambridge NZ. We put on 3 to 4 shows a year, working with local directors, actors, sound & lighting technicians and back-stage enthusiasts.