Welcome to GASLIGHT TheatRE
Home of the Cambridge Repertory Society in Cambridge, NZ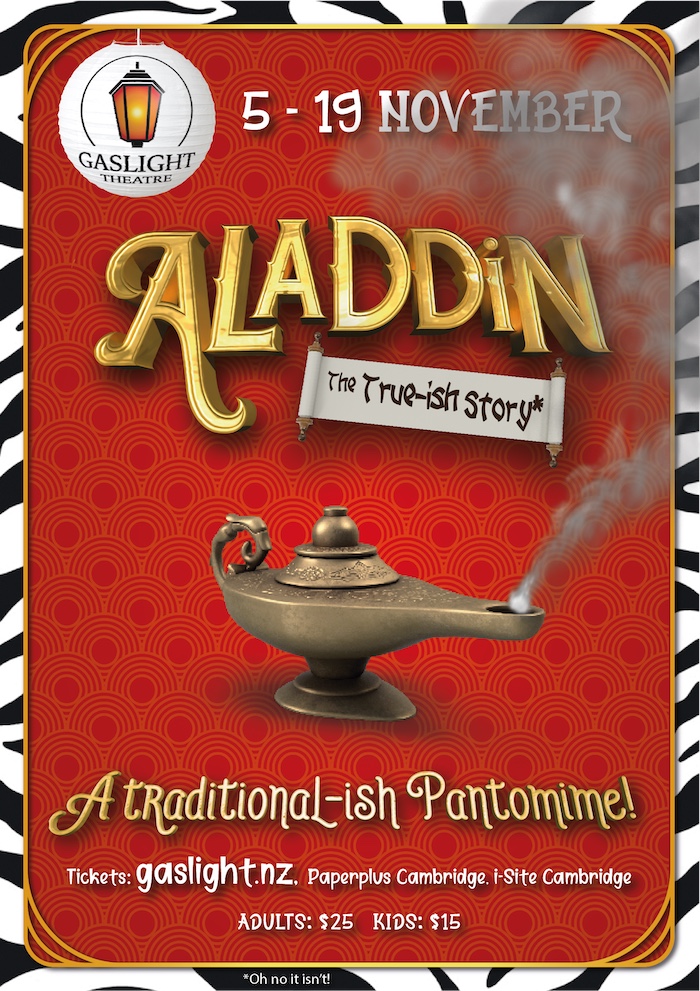 5 – 26 NOVEMBER 2022
Aladdin – The True-ish story
Curses!
The evil Abanazar cursed the show, with some of our main characters coming down with the mysterious covid disease. Booo!
But we're back with new dates – oh yes we are!
—————–
A traditional pantomime for a family night out at the Gaslight Theatre.
We present the true tale of Aladdin! You know, the one with the zebra. And the laundress, her two sons, the Empress, the magical ring being, the police, the creepy guy wanting to complete his lamp collection, the eco-warrior princess, the Egyptian god, the forgetful genie and his translator. 
What do you mean, you don't know that story?! Well, you'd better come along and hear it, hadn't you?
EARLY 2023
Winding Up
Following the recent sold-out season of "Conjugal Rites" we are pleased to announce that the sequel "Winding Up" is coming to the Gaslight Theatre in early 2023, with Jo Bishop and Steve McMurray reprising their roles as Gen and Barry Masefield in this latest Roger Hall theatrical gem.
Barry was a dentist. Gen was a lawyer. Now they are both in their seventies and retired. Retirement has gone swimmingly so far with the usual international cruises, yoga classes, attendance at funerals, dealing with body corporate issues and the occasional fall. But when Barry is diagnosed with leukemia, the two need to deal with the prospect of death.
A witty Roger Hall play that captures the essence of married life in retirement, in contemporary times.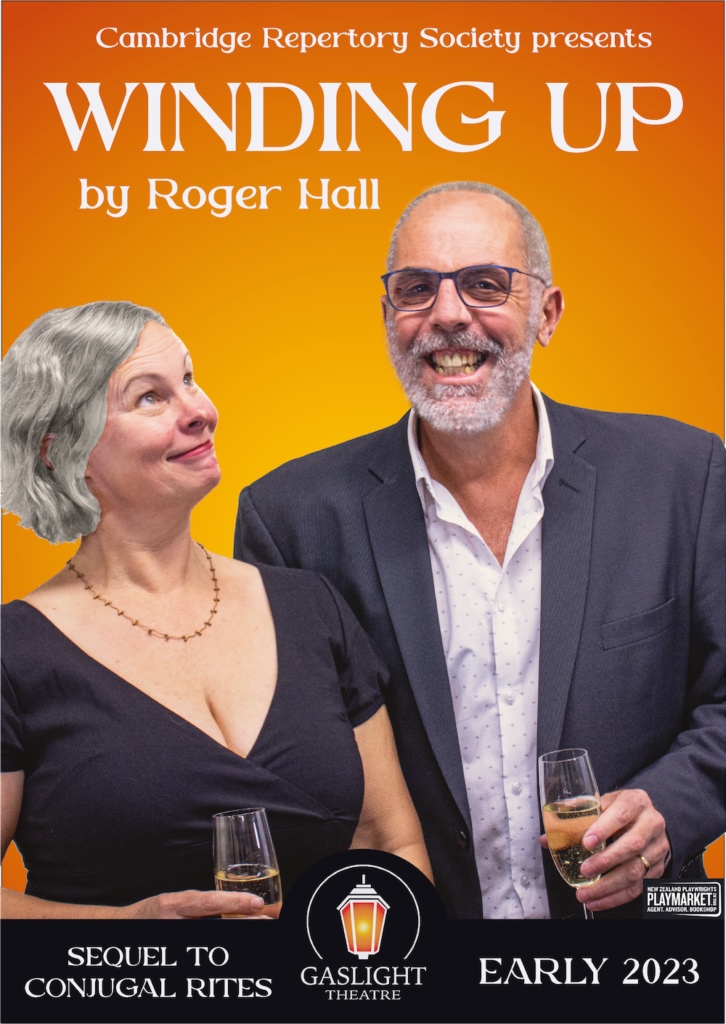 Did you see our…
Recent Shows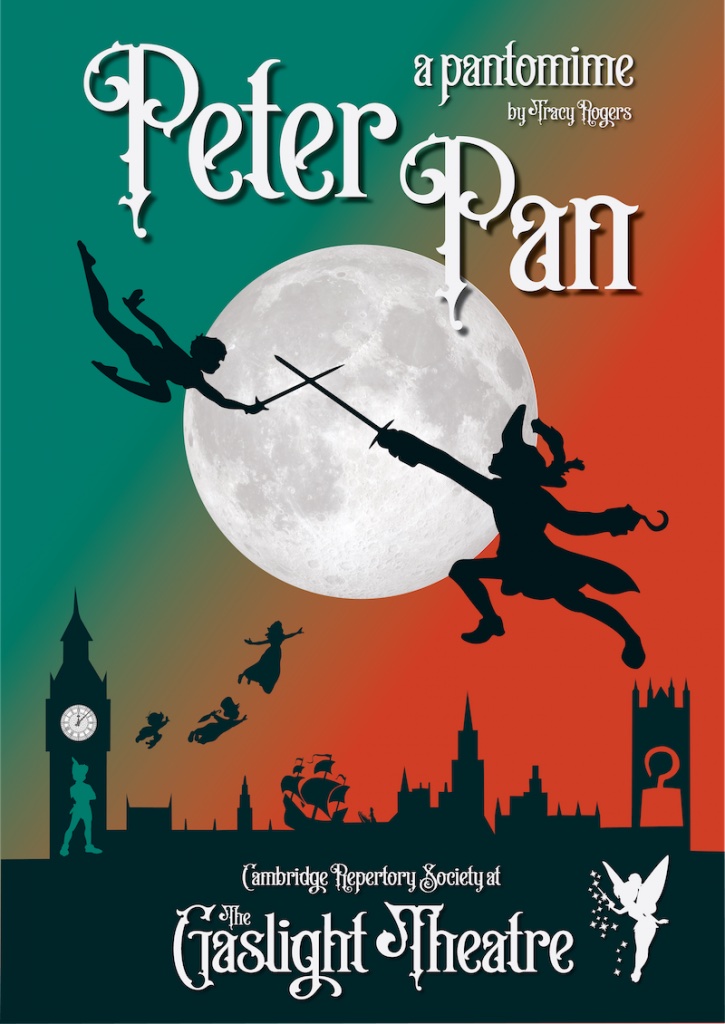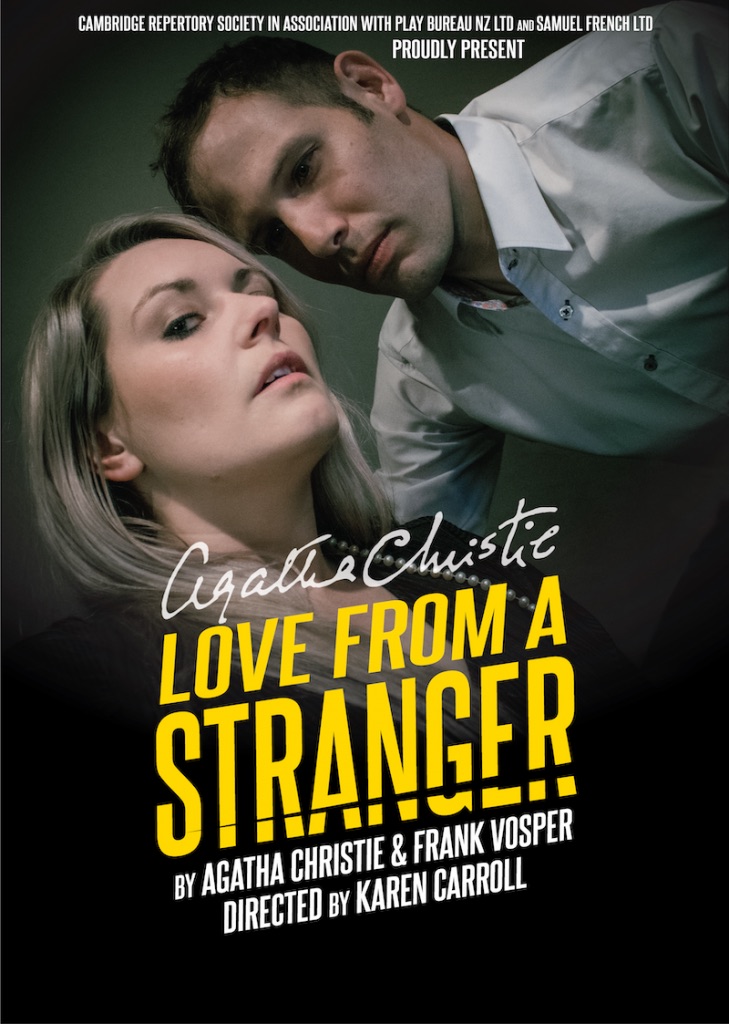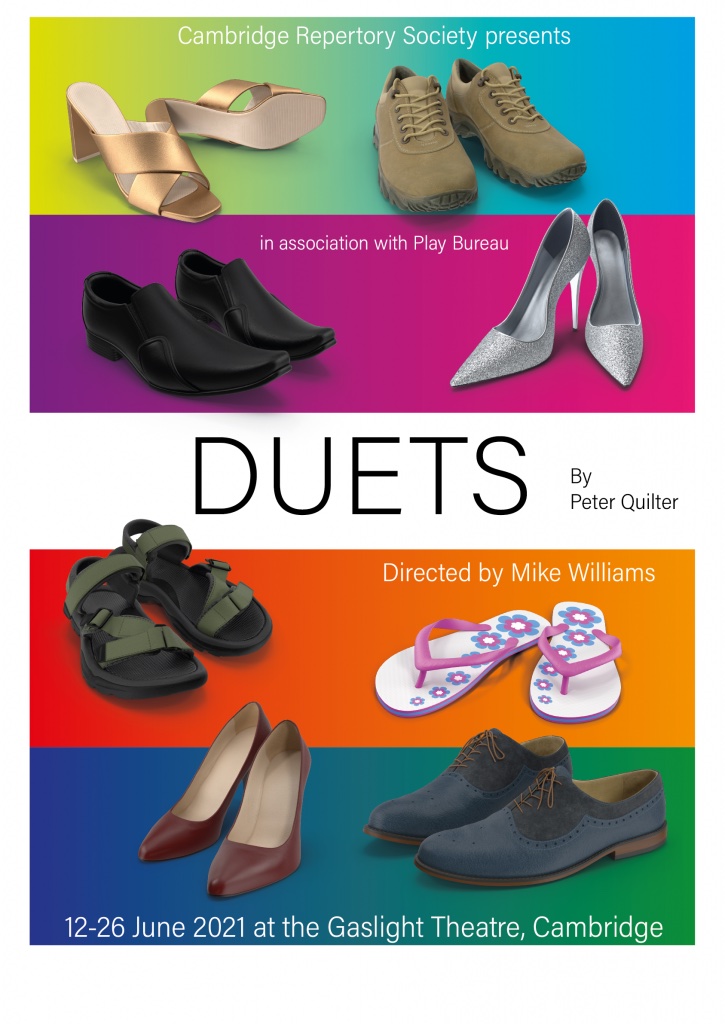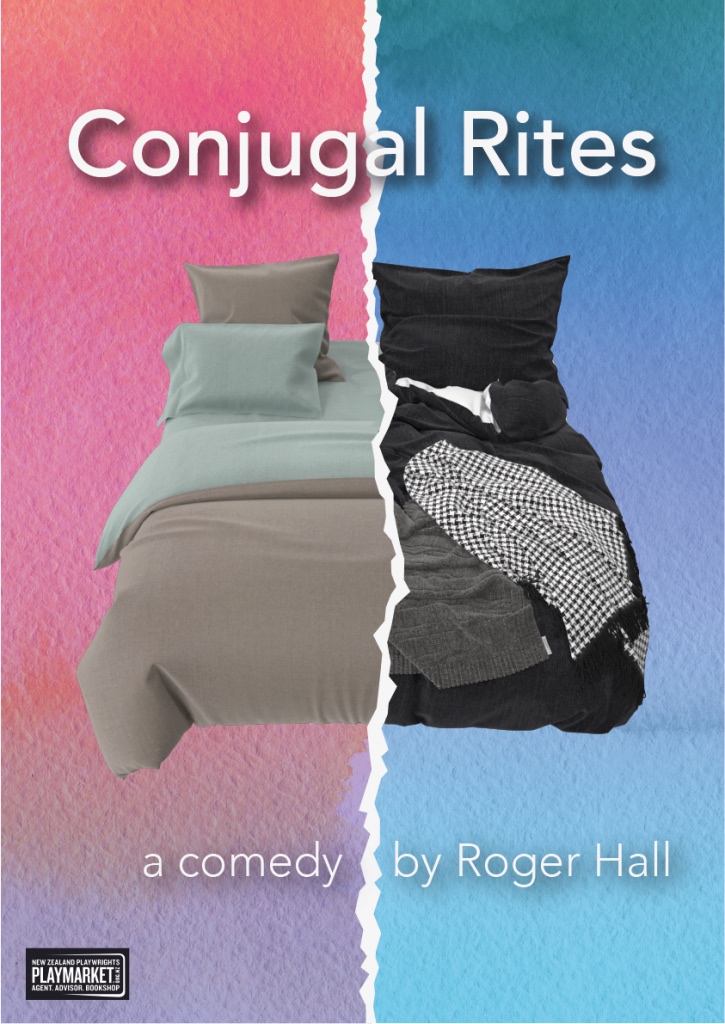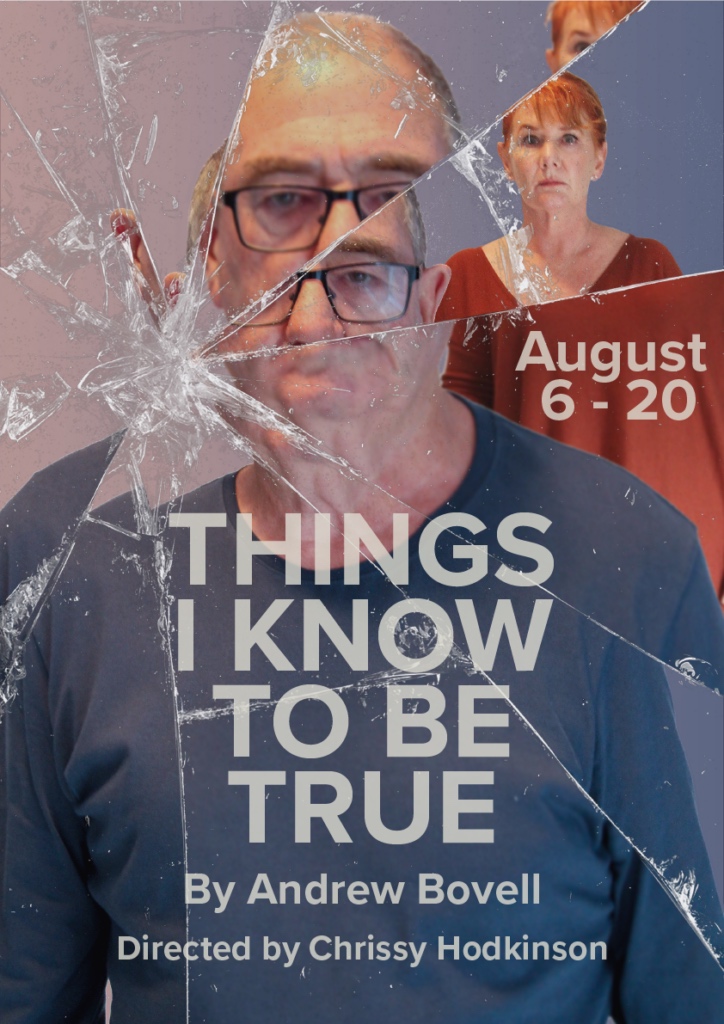 Gaslight Theatre
Experience EXCELLENT Local Theatre
about Us
The Gaslight Theatre is home to the Cambridge Repertory Society, Cambridge NZ. We put on 3 to 4 shows a year, working with local directors, actors, sound & lighting technicians and back-stage enthusiasts.